-->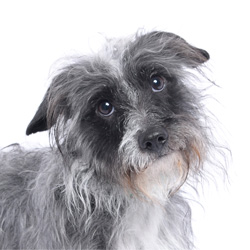 At the Humane Society of Utah (HSU), we know that our pets are not merely animal companions, they are members of our family. Planning ahead for their safety and security in the event of our absence is a final way to honor their friendship.
Plan Ahead
Provisions for your pets should be included in your will or living trust the same way you would appoint a guardian to take care of your children. We know that it is not always possible to make arrangements with family members or friends to care for your pets, so we offer the option of designating HSU to be entrusted with the care of your animals through your will or trust. By leaving a gift of $25,000 or more to HSU, you qualify to enroll in this unique lifesaving program.
Our Promise
Because of the generous support of our donors, HSU does not euthanize any healthy or treatable animals. HSU takes great pride in placing animals left in our care with new loving families. We will do what is in the best interest of every animal and, if an animal is no longer comfortable with an acceptable quality of life or is a danger to society, euthanasia may be considered as a show of mercy. We offer you our promise that we will do the very best we can to care for your pet(s) as if they were our own.
How to Enroll
Have an estate planning attorney draw up a will or trust for you. Provide your attorney with information provided on this site

Name family members or friends and, if they aren't available, the Humane Society of Utah (HSU) to take your animal(s) upon your permanent incapacity or passing.

Name the Humane Society of Utah as a beneficiary of your will, trust, life insurance, retirement and/or investment accounts and provide a copy of the pertinent pages to the HSU Planned Giving Coordinator. A meaningful estate gift for the HSU will be used to ensure a positive future for homeless pets. Please note that the entirety of your gift is not intended for the direct care of your pet(s).
Complete the HSU's Pet Legacy Program Pet Biography Forms for each of your animals. These forms are available by contacting Development Director Karin Duncker at (801) 261-2919 ext. 207 or karin@utahhumane.org. The information you supply will help us provide your pet(s) with the best possible new home. This information may be updated at any time with us.
Keep a copy of the completed Pet Biography Forms with your will or trust and inform your executor or trustee of the program.
Restrictions
Please note that this program is for dogs, cats, and small animals only. This program is limited to four animals per family. More may be allowed on a case-by-case basis.